There are many different types of Padlet, which are useful in different ways:
Shelf, Wall and Grid
Three types to add posts in columns or a grid. Great for organising posts into groups and presenting lots of information at once.
Canvas
Add content anywhere on the Padlet. Great for notes, mind-mapping, showing links between ideas and planning assignments.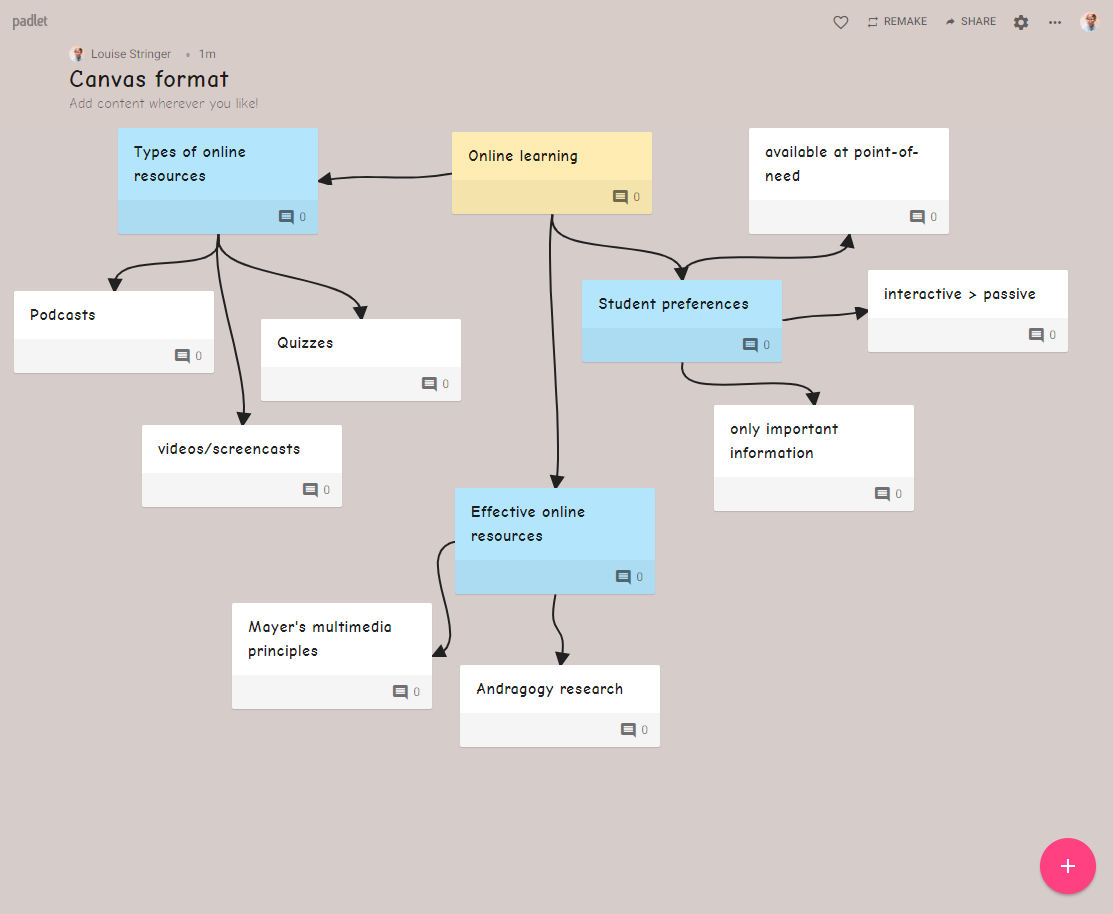 Timeline
Present content in time order. Great for planning projects or showing a process.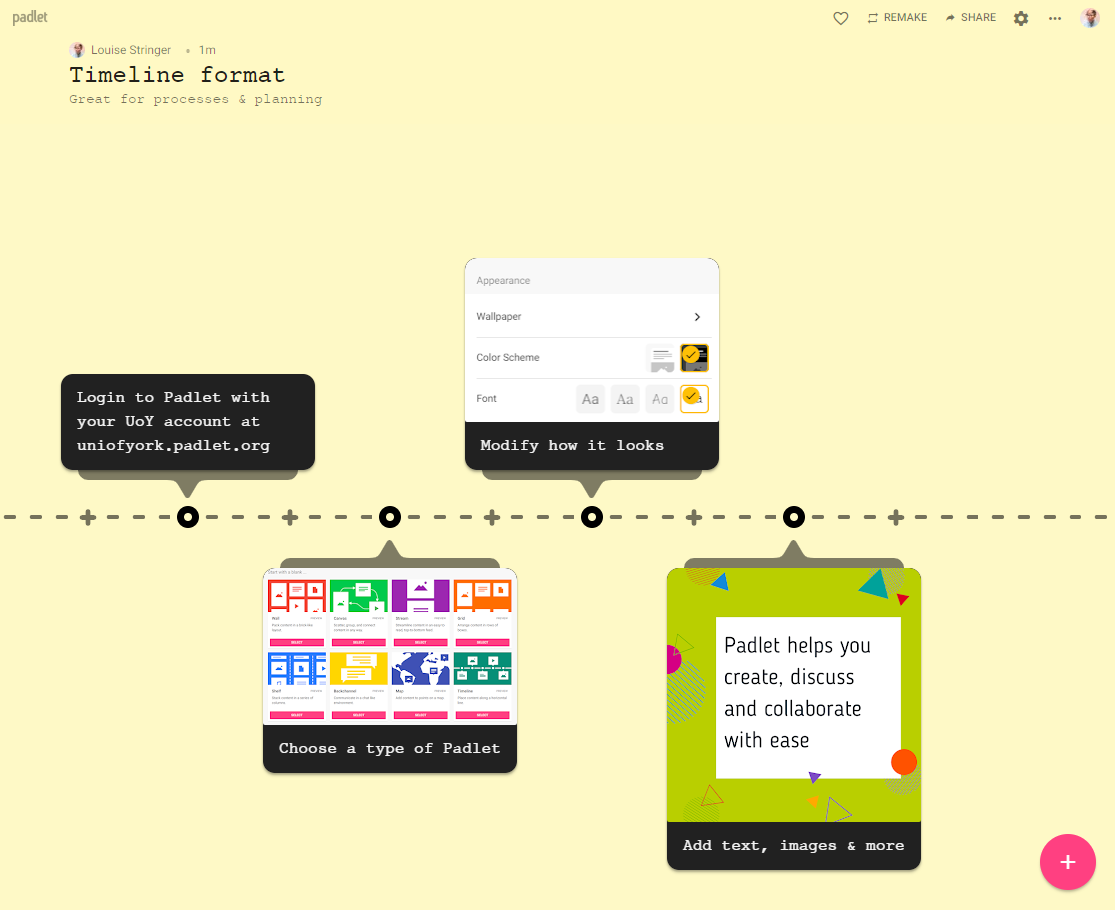 Map
Add content at points of the map. Great for projects with a geographical connection.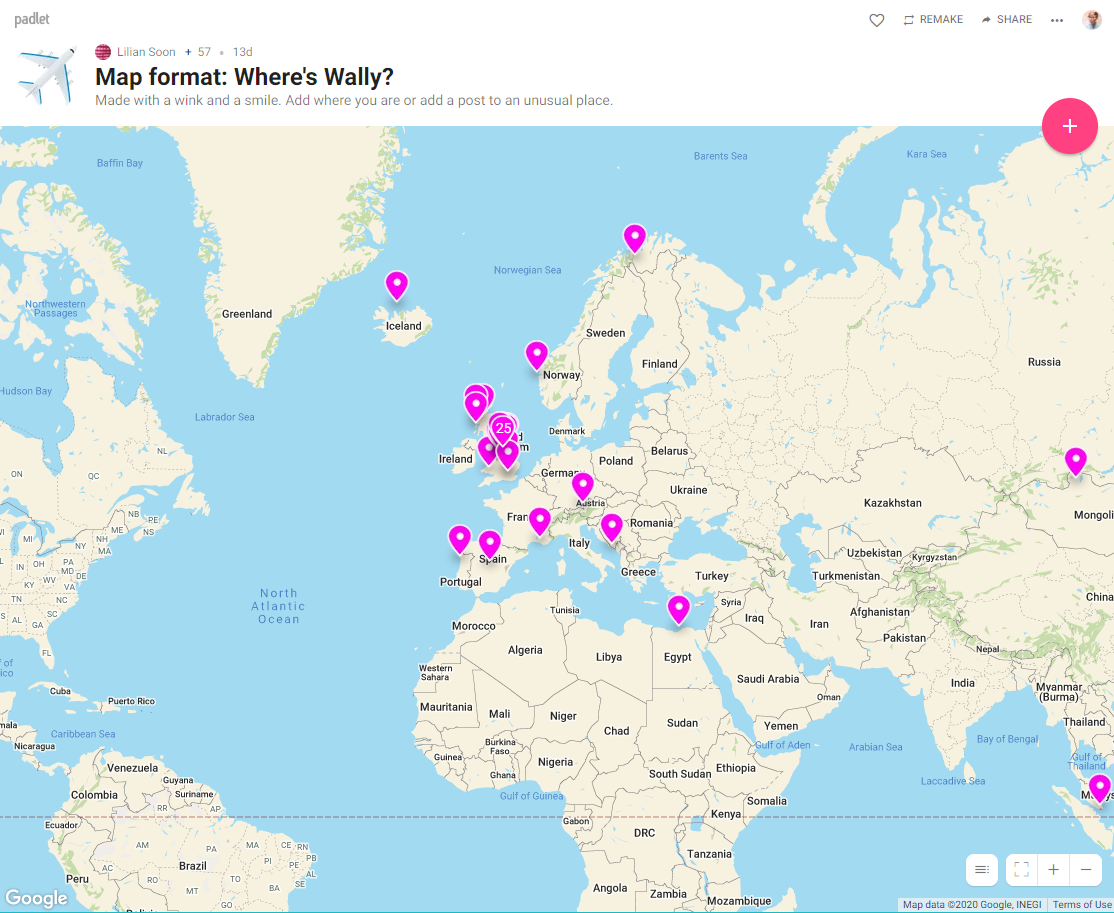 Check out some example Padlets to see what's possible: